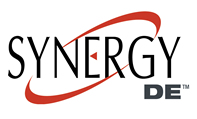 CSA has been providing Synergy/DBL and DIBOL programming services since its inception in 1980. We provide services for the development of new applications, as well as for the modification and support of existing applications and legacy systems.
Our Synergy/DBL & DIBOL programming services include:
New Software Development
Modifications & Enhancements to existing systems
Applications Support
Synergy Toolkit conversions
Operating system migrations
Data Dictionary implementation
Synergy ODBC implementation
Report Writer implementation
Our services are offered to both end users and Synergy VARs.
When developing software for a customer, we program in accordance with the customerís established programming standards, and use the customerís existing development tools, if so requested. However, if the customer prefers, we can use our own library of advanced Synergy/DBL development tools to help shorten the development cycle.
We have been providing Synergy Toolkit development services since 1995, and Synergy For Windows development services since 1996. During this time we have developed and enhanced our own library of programming tools for Synergy Toolkit development. These tools encapsulate substantial portions of the application code that is necessary for the creation and management of Synergy Toolkit applications. As a result, we are able to create applications with fewer lines of code, thereby reducing the overall time it takes to develop an application.
CSA has extensive experience in converting non-toolkit DBL & DIBOL programs to make use of the Synergy Toolkit, in both GUI and cell-based environments. Additionally, we have successfully integrated Toolkit functions, such as pop-up windows and lists, into non-Toolkit programs.
We also have extensive experience in migrating Synergy/DBL & DIBOL applications to new operating systems. Our experience includes migrations between the Windows, UNIX, VMS, TSX, RSTS/E and RT-11 operating systems.
Our support staff includes a group of highly experienced Synergy/DBL programmers. Their support capabilities are further extended by ongoing agreements we have with Synergex for hot line support of the Synergy/DBL product suite. Additionally, CSA also maintains ongoing update licenses for the Synergy/DBL language.
CSA is dedicated to keeping abreast of the continuing advances in the Synergy/DBL product suite. We are a regular attendee at the annual Synergex Partners Conference. We are also an active member of the Northeast DBL Userís group, and have provided several presentations on topics related to Synergy/DBL and Synergy Toolkit development.